Capitol Hill Auto Service
Thank you for trusting Capitol Hill Auto Service with all of your automotive service needs. We look forward to providing you with quality service at affordable prices.
Please email us at any time! We're always here to help.
For more information on the services we offer click below!
Thank you in advance for your business!
Contact Capitol Hill Auto Service and make your appointment today!

We are located at 615 Independence Ave SE in the heart of Washington DC.
Click below for directions
Email
Phone
(202) 543-5155
Address
615 Independence Ave SE Washington, DC 20003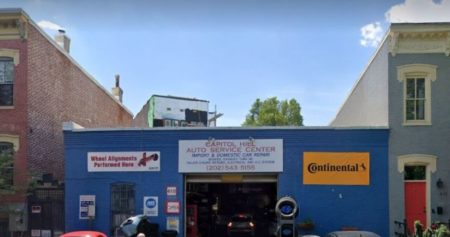 All forms of payments are accepted. Credit cards have a 4 % surcharge.
Capitol Hill Auto Service Copyright 2022 All Rights Reserved – Site Managed & Maintained By Community Focus