Capitol Hill Auto Service
DC's Leading Auto Repair Specialist
Our Story
My name is Chris and I am the owner Capitol Hill Auto Service. My parents bought the business back in the summer of 2000. Their thought was to start something that I could take on and make my own. After 9 years of learning the ropes, I bought it from them in 2009.
I have become a strong believer in and supporter of small businesses in America now that I know what type of commitment it takes to keep one alive. I'm proud to continue my family's legacy valuing customer service and providing quality work to all of our customers.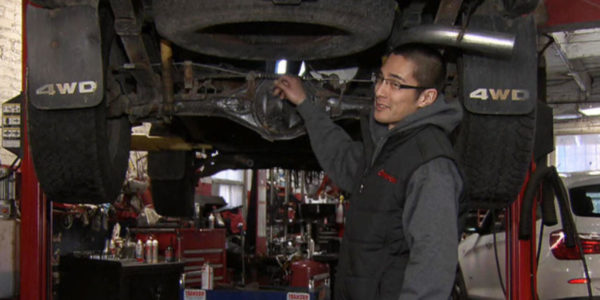 Capitol Hill Auto Service provides top-notch service for import and domestic car repairs. In addition to regular maintenance, we offer a variety of services to keep your car in tip top condition!
Capitol Hill Auto Service is that all our services are performed by ASE-certified technicians. We are proud to serve the Washington DC community with the finest in auto repair!
Furthermore, our goal is to help keep your vehicle in the best condition possible! We appreciate your business and believe in integrity and honesty. We are happy to answer any question you have about your vehicle. Our ASE – certified technicians will get your car back on the road quickly. Not only do we use high-quality parts, we are dedicated to providing excellent customer service!
Our vehicles are a major investment, protect your investment by choosing Capitol Hill Auto Service as your repair shop. In addition, we will assist you in getting as many years out of your vehicle as possible.
Remember Capitol Hill Auto Service For All Your Auto Repair and Maintenace Needs!
"We Don't Just Work On Cars, We FIX Them"
We are always excepting appointments call 202-543-5155 or email capitolhillauto@gmail.com
Check out our reviews on Yelp!


All forms of payments are accepted. Credit cards have a 4 % surcharge.
Capitol Hill Auto Service Copyright 2022 All Rights Reserved – Site Managed & Maintained By Community Focus